At 10 days from starting one of the best ASP World Tour Events, the Billabong Pro Tahiti, it's time to watch last year's Highlights. Last year's event was won by the 2-times World Champion Mick Fanning followed by the current World Champion Joel Parkinson.
Teahupoo is probably the most dangerous wave on the planet due to its huge size and power. The danger is further increased by the coral that is at the button of the sea. Teahupoo is THE tube-riding event of the Dream Tour, with HUGE and CRAZY Barrels.
Without further ado, let me show you the Billabong Pro Tahiti 2012 Highlights:
The event in Tahiti is the perfect example of a Dream Tour Event with beautiful and mind-blowing landscapes: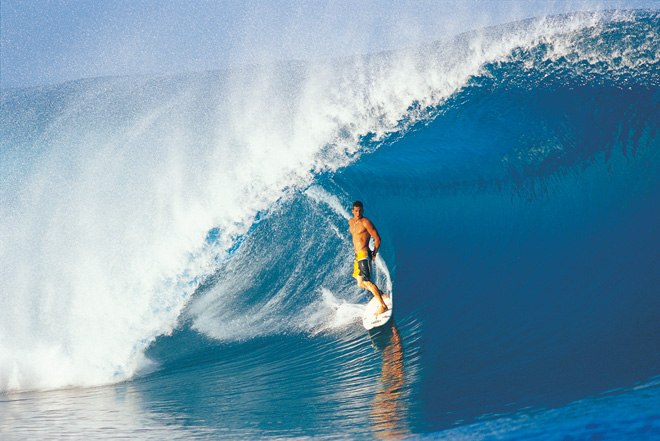 The 3-times World Champion Andy Irons at Teahupoo, RIP. Photo taken from surftherenow.com
Mick Fanning, the 2012 Billabong Pro Tahiti winner. Photo taken from www.surfermag.com
Stay tuned for this awesome event that starts at August 15th. Have Fun!!
Surf Locus Facebook Page